Average weekly rent for Auckland has risen above $500 this year in May, according to MBIE's tenancy bond data.
The Herald Insights interactive lets readers compare their region with the national average.
This data is derived from information gathered frombonds lodged with Tenancy Services.
The North Shore has the highest average rent in the country at $543.
Another way of looking at the data is relative to the 1994 value, which makes it easier to compare changes in rents.
This shows Auckland's rents have risen at a similar rate as national ones.
Readers can explore the visualisation to see regional trends.
Christchurch
Christchurch shows a sharp rise in rents post 2011 earthquake, rising above the national average for the first time since 1993.
The population movement since then has also affected areas bordering the city. For instance, rents show similar spike for Selwyn District.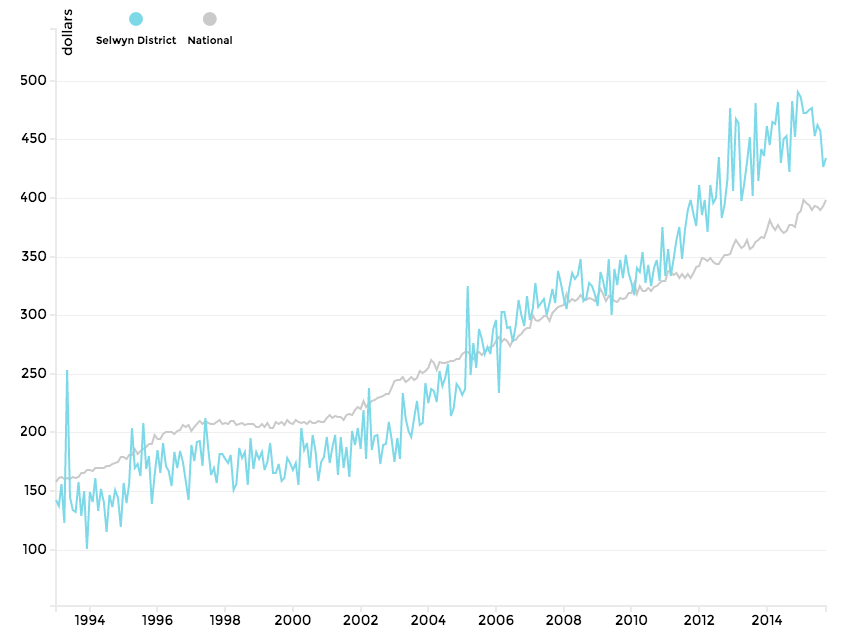 Student population
Wellington and Dunedin show a regular trend year on year, possibly due to the movement of student population resulting in a significant change in the demand for rentals.