On election night last year, we launched a separate news application to deliver realtime election results for every electorate and every polling booth.
Readers can access it at data.nzherald.co.nz
This allows readers to see results in their neighbourhood and compare these with previous election results.
To give context for results and population of every electorate, we also included census data for income and ethnicity for electorates.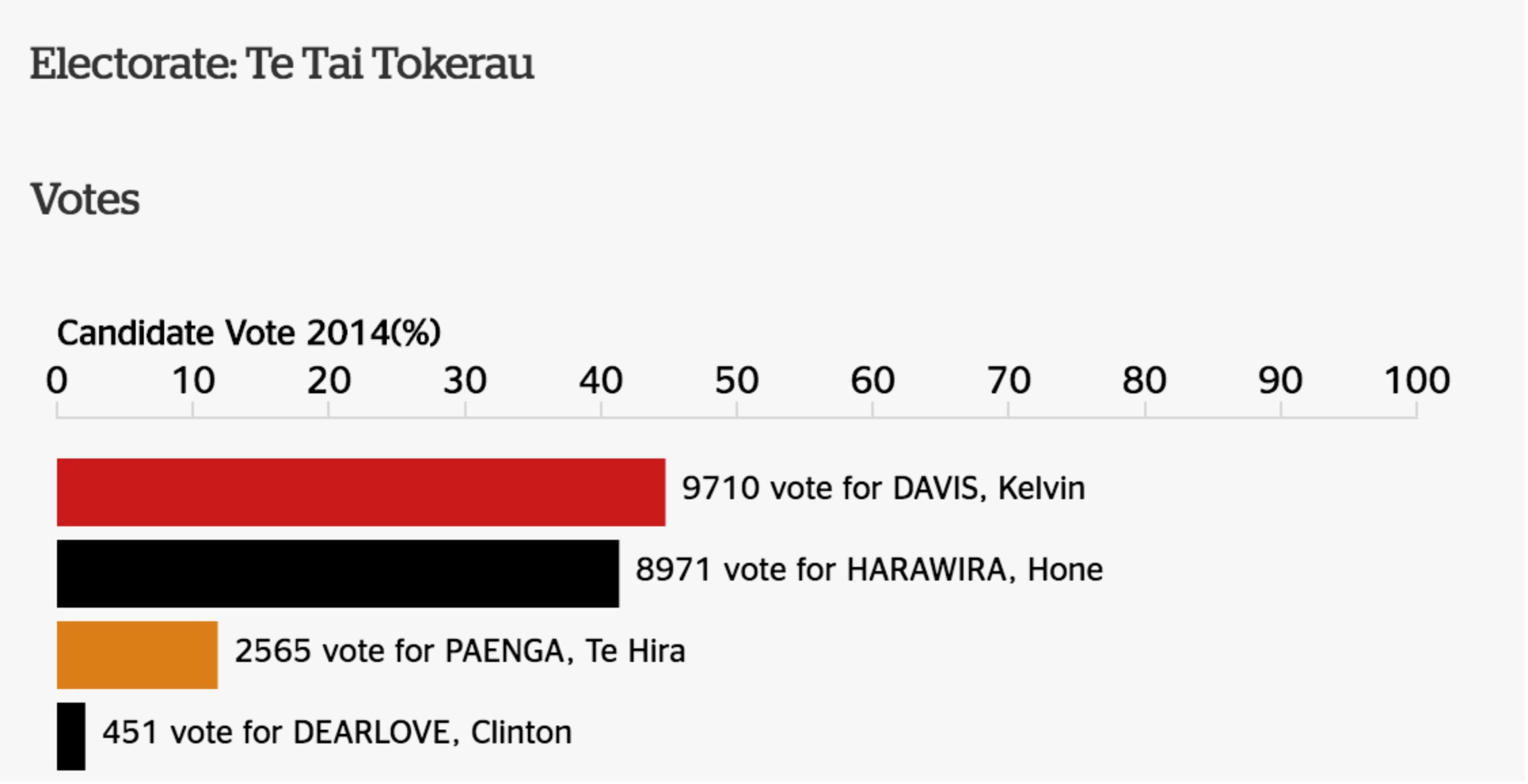 The most visited electorate page on the night was Te Tai Tokerau, as readers watched a close race unfold.